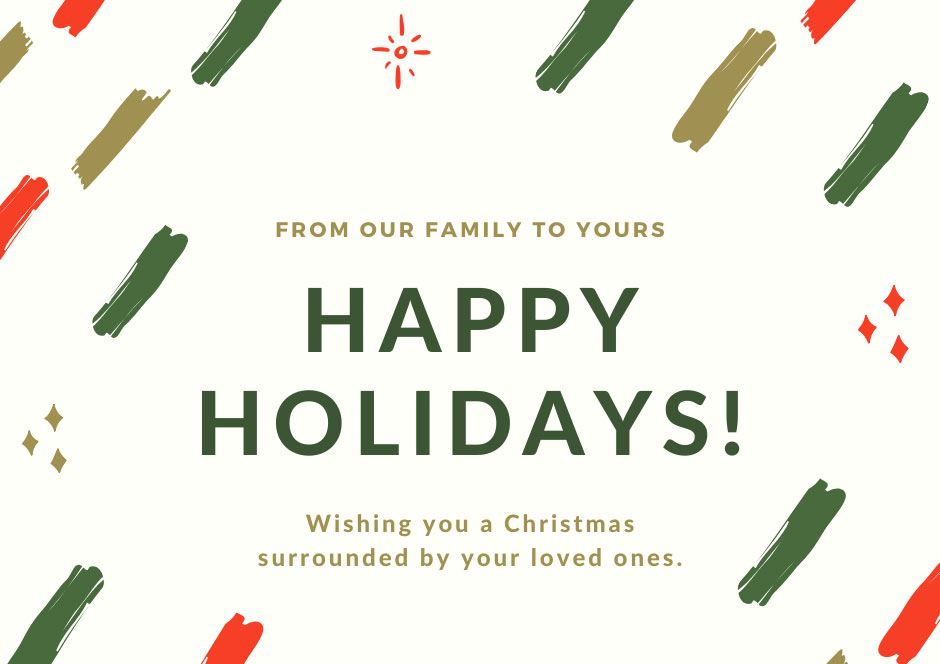 Our entire team at Casa Vieja would like to wish you and your family a very Merry Christmas and Happy New Year.
I don't know about you, but for me Thanksgiving seems to be the kickoff to my favorite season…the holidays! I love the excitement of this time of year; family gatherings, baking cookies, the cheerfulness of everyone, holiday parties, and, of course, all of the gatherings at Casa! There is just something about being out and about in our community this time of year that simply seems magical.
Between shopping for presents, picking up all of the ingredients to your favorite recipes, and seeing longtime friends and family, this time of year always seems to just fly by.
Whether its lunch with a friend or a family dinner, our team looks forward to sharing a moment with you inside our four walls. It's always special to see close friends/family get together over a meal with us. It fills me with joy and fills my heart.
I always like to thank god for the amazing community that we have. Between both locations in Hendersonville, our guests and team members feel like one huge family.
If you are looking for a stocking stuffer idea or gift for someone that loves Casa, you can order a gift card here
Our team looks forward to serving you this holiday season and in 2020!
With Gratitude,
Hector Salazar
Owner, Casa Vieja Mexican Grill