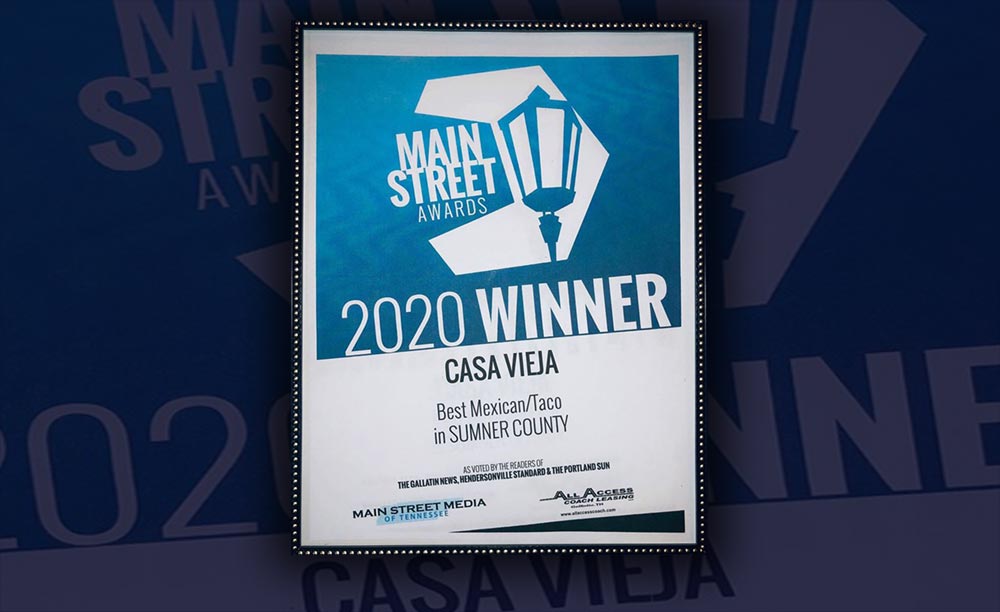 We were recently awarded "Best Mexican/Taco" in Sumner County as part of the 2020 Main Street Awards. Reflecting back on the past year fills me with much joy, gratitude, and excitement as we head into the Summer months.
Our entire team would like to thank everyone who has continued to support us no matter the circumstances we have been dealt with. With COVID19, we had to improvise in many ways to keep our guests happy with some form of CV, so we altered our restaurants into a takeout only concept for over a month. This was challenging yet fulfilling.
Of course, without our amazing team at both locations, we wouldn't be able to provide the best Mexican Food in the county. I thank god every day for the blessings that we have within our four walls.
I wish you all a fulfilling Summer full of fun and memories. We will have smiling faces, cool drinks, and authentic Mexican dishes waiting for you.
With Gratitude,
Hector Salazar
Owner, Casa Vieja Mexican Grill