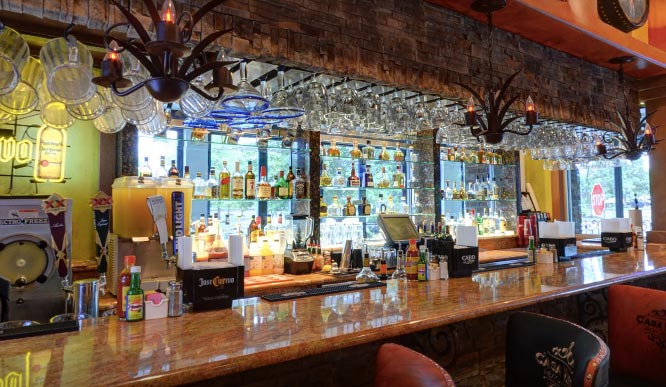 Casa Vieja Family,
As we head into the hot and humid Tennessee Summer weather, we invite you to cool down with one of our cold drinks.
On Mondays & Tuesdays regular 12oz. Lime Margaritas are $3.50 all day. Wednesdays 12oz. draft beer is $1.75 all day. We have the best Margaritas in Hendersonville made with 100% blue agave tequila, plus a wide variety of tequilas.
At the Casa Vieja bar, you will find a large variety of select tequilas in a friendly atmosphere with an authentic rustic decor for your complete satisfaction.
From our Specialty Drinks to fan favorite Margaritas and Frozen Drinks, you'll find something that pairs well with any entree. If you like to keep it simple with either a glass of wine or glass of beer, we have you covered too.
When it comes to our wine selection, we offer White Zinfandel, Chablis, Chardonnay, Merlot, Burgundy, Cabernet Sauvignon, Sangría. Our beer selection is diverse as we have domestic, draft, and imported beer.
You can find our full drink menu here. If you want a non-alcoholic beverage, please ask one of our staff members and they will be sure to accommodate!
Our entire team would to like wish you and your families a safe, fun, and fulfilling Summer! We'll have memories waiting for you at both locations!
With Gratitude,
Hector Salazar
Owner, Casa Vieja Mexican Grill