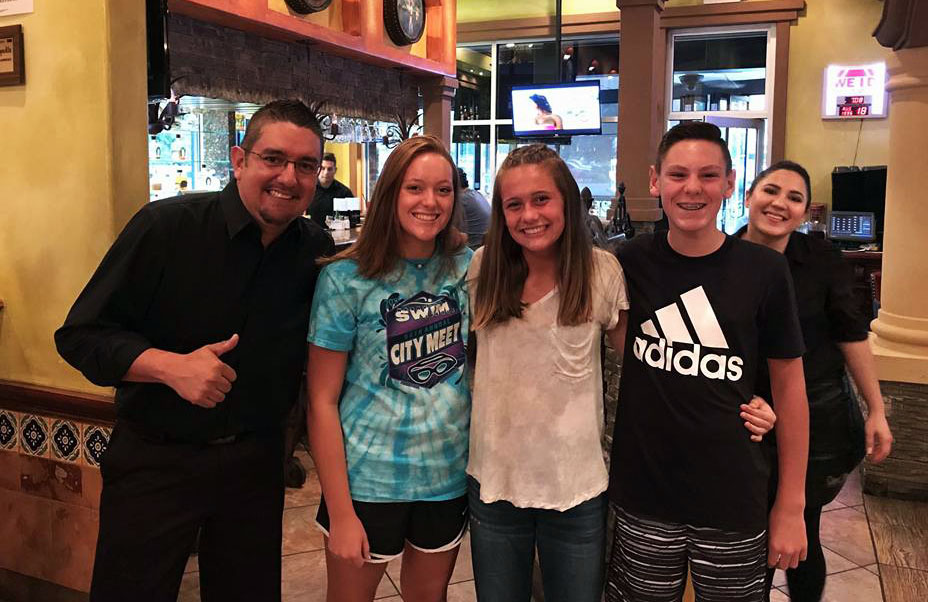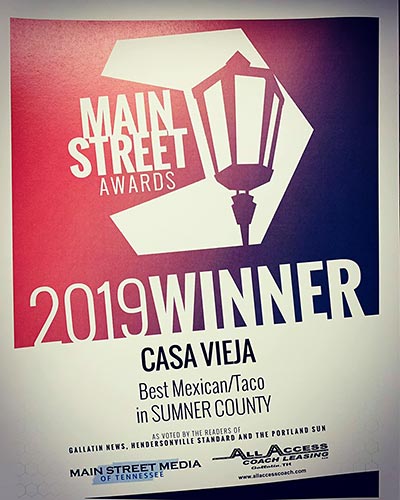 We were recently awarded "Best Mexican/Taco" in Sumner County as part of the 2019 Main Street Awards. Reflecting back on the past year fills me with joy, gratitude, and optimism as we head into the Summer season.
There are many people I would like to thank for helping Casa Vieja be in a position to win this award. Without our amazing customers, family, friends, and support within Sumner County, none of this would be possible. Of course, without our amazing team at both locations, we wouldn't be able to provide the best Mexican Food in the county. I thank god every day for the blessings that we have within our four walls.
When I walk into one of our locations, it fills me with joy when I see our customers having an amazing experience. For over 20 years, we've been in Tennessee and have been fortunate to have consistent support from everyone in the area. We truly appreciate seeing our guests who support us and seeing your families grow along with us.
I wish you all a fulfilling Summer full of fun and memories. We will have smiling faces, cool drinks, and authentic Mexican dishes waiting for you.
With Gratitude,
Hector Salazar
Owner, Casa Vieja Mexican Grill