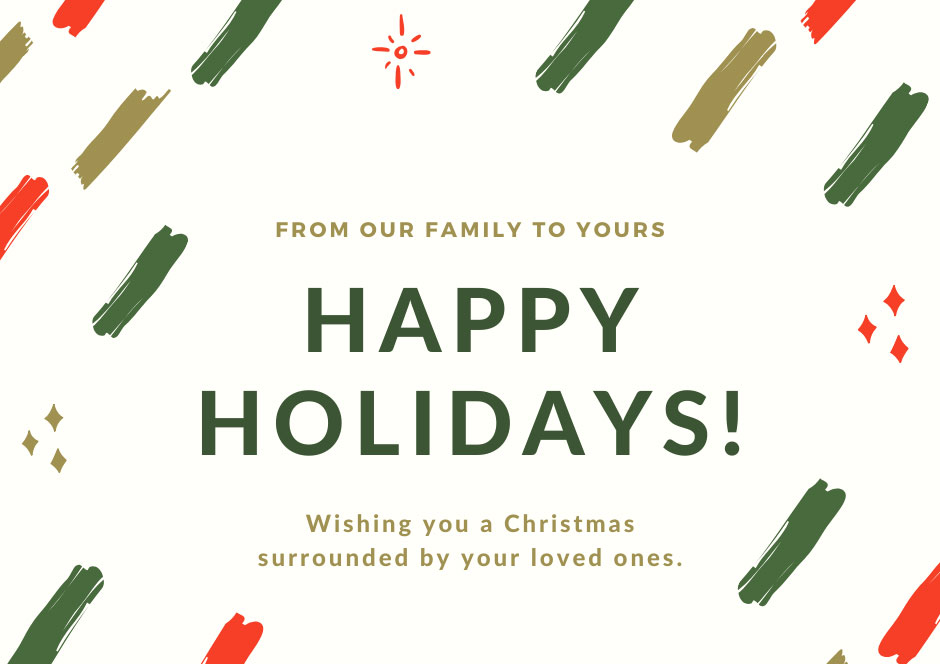 Wow, what a year it has been! If you had asked me about how 2020 was going to go, I never would have imagined for it to look like this. As we went through the pick-up only phase of Covid-19, we received continued support from all of you. So much that at one point, our phone line actually went down! From the bottom of my heart, I would like to thank you for your continued support. It means so much to me to see how the community has been here for us. I cannot express my appreciation enough.
To me, the holidays are all about being with people that you love and care about. I always look forward to this time of year because it brings me such happiness. While it may look slightly different this year, I am extremely grateful to be able to enjoy the season with you, my family and friends. Whether you are inside the restaurant enjoying a meal or stopping in for takeout, I love being able to see you and your families together.
Again, thank you all for your support during this crazy year. Thank you to my amazing staff and loyal customers that make Casa Vieja a family. I wish you all a safe and happy holiday season! Enjoy the time with one another, the beautiful decorations, and my personal favorite, the delicious food. Hopefully, 2021 will treat us all a little better!
With Gratitude,
Hector Salazar
Owner, Casa Vieja Mexican Grill